Applications
Trucks
Integrating carbon-free solutions through ePowertrain and fuel cell technology to accelerate the shift to clean transportation and mobility.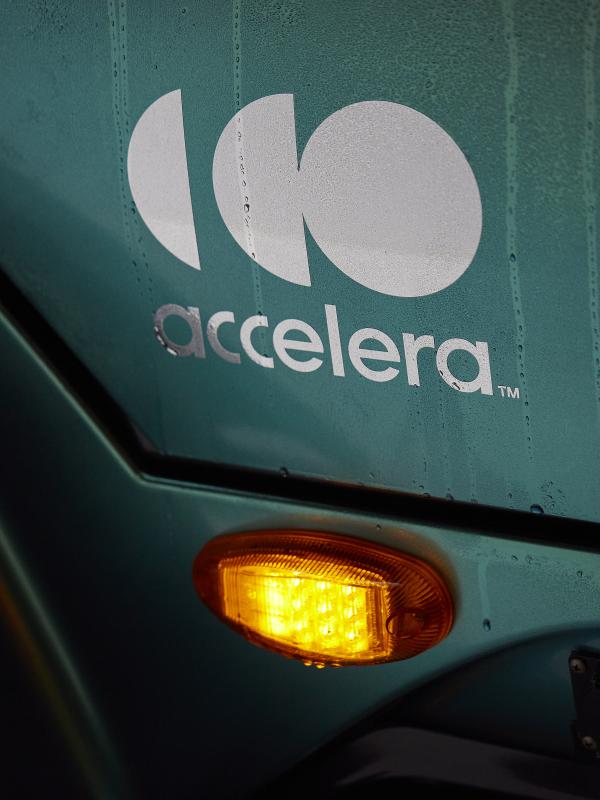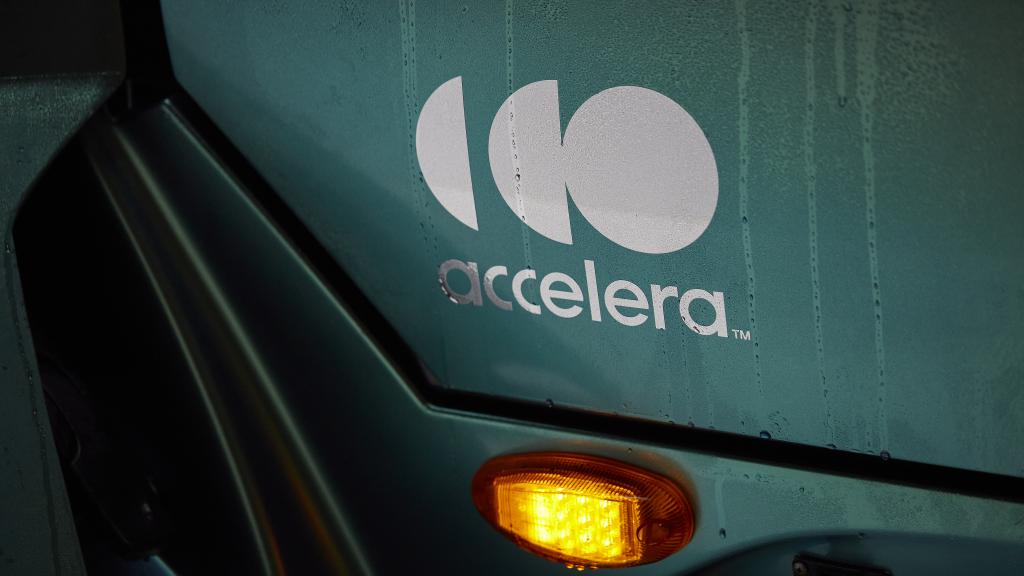 Driving toward a brighter tomorrow
By removing all trucks from the roads for 3 years, it's said that 1.4 gigatons of carbon emissions would be eliminated. Keeping the trucks on the road, and the supply chain running, Accelera offers a series of full cell solutions and battery electric systems that are accelerating the shift to a carbon-free future.
Talk to us about making the shift  Talk to us about making the shift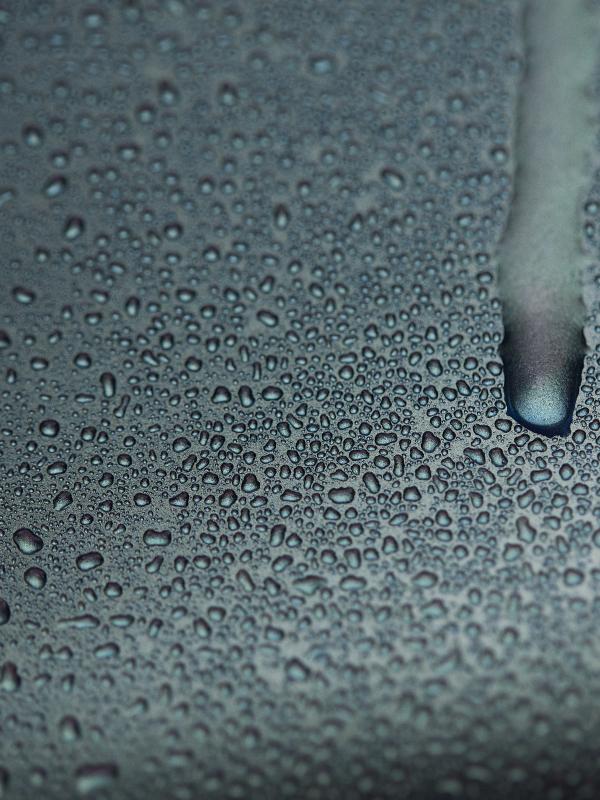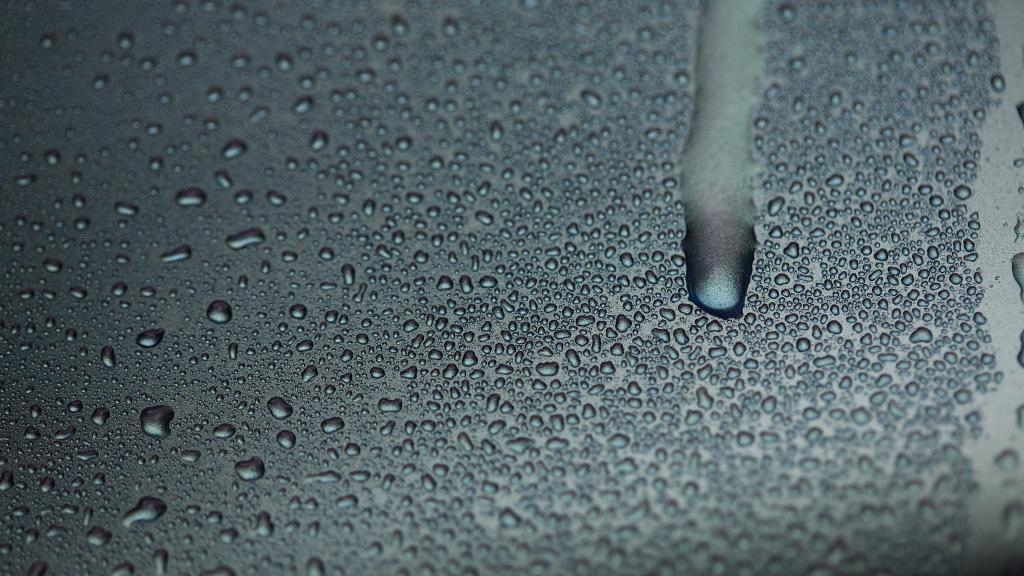 Hydrogen fuel cell trucks
Fuel cell electric vehicles (FCEVs) are vehicles with an integrated fuel cell power module that enables the use of hydrogen as fuel. The hydrogen is fed into a fuel cell module, which transforms the chemical energy carried by hydrogen into electricity. This clean source of electricity is then used to power an electric motor that drives the vehicle forward.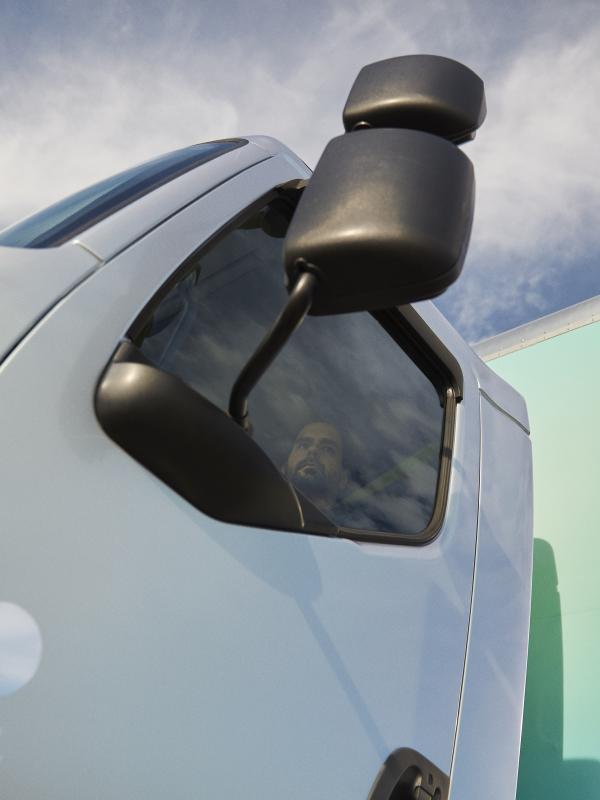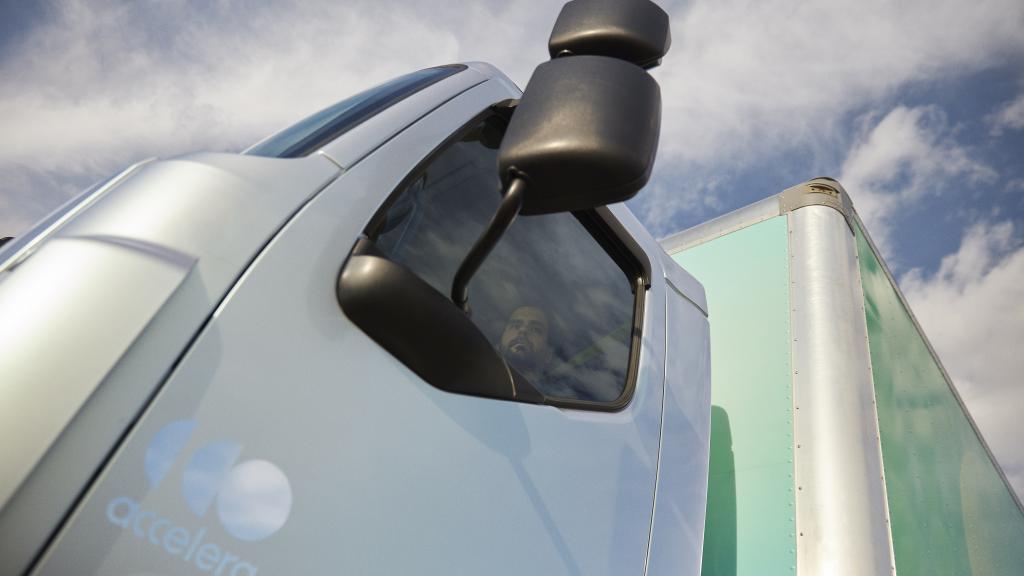 Battery electric trucks 
Accelera high-voltage batteries and electric powertrain systems are electrifying medium-duty trucks across the globe. With fast-charging capabilities, regenerative breaking and proven technology that works, we are accelerating the shift to zero emissions by working closely with our partners to design electric solutions that meet long-term requirements and demanding duty cycles.
Ask us about transitioning your fleet Ask us about transitioning your fleet
Powering trucks of every class
We're providing decarbonized energy for every truck on the road.
Don't just take it from us
"Depending on the customer application and energy infrastructure considerations, hydrogen-powered vehicles can absolutely complement battery-powered electric vehicles in accelerating our carbon-neutral journey. We are pleased to expand our partnership with Cummins to include hydrogen-powered fuel cell electric vehicles in our future portfolio."
Rakesh Aneja
Vice President and Chief of eMobility at DTNA
Transforming how trucks drive
Fuel Cells

Battery Systems

ePowertrain Systems

Accessory Systems