Accelera Careers
We're securing a sustainable future for the industries that keep the world running - and we are powered by people like you.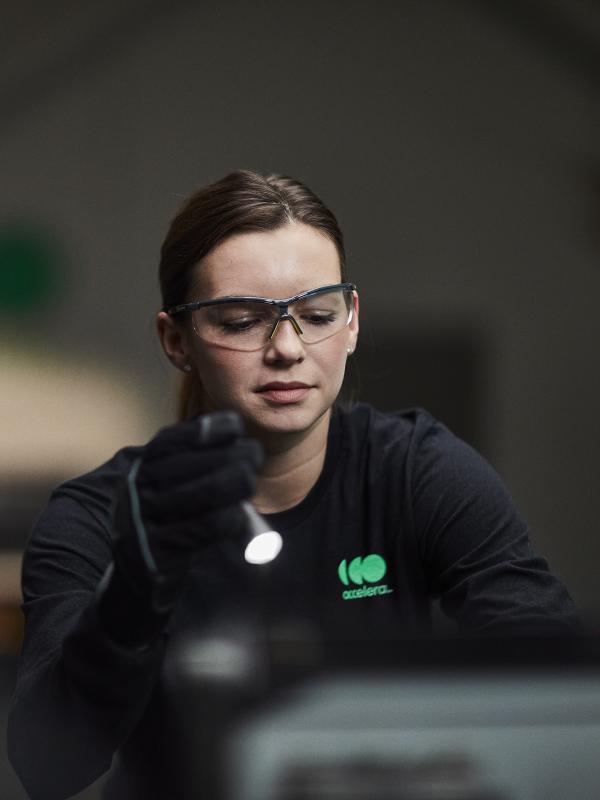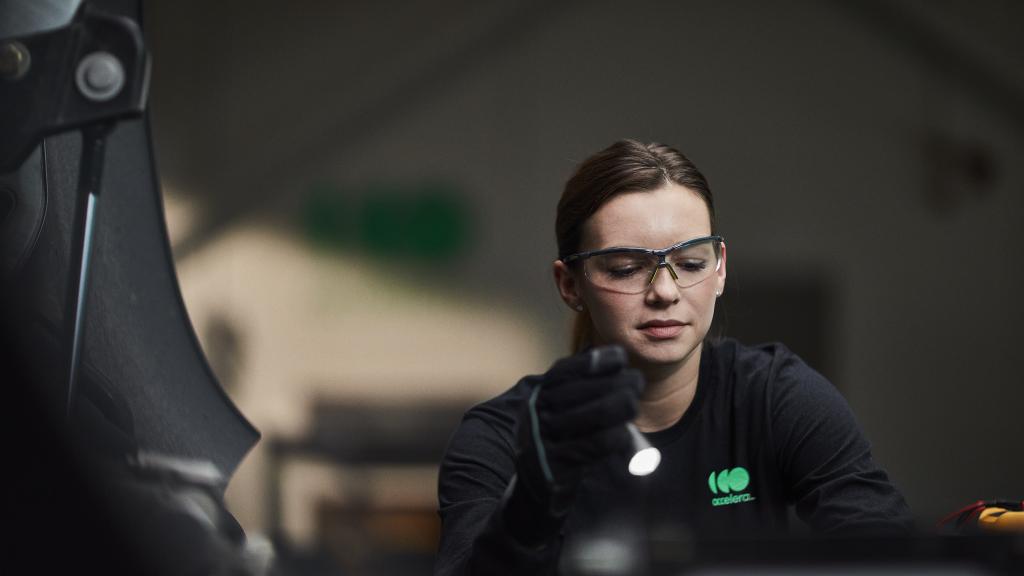 Accelerate Your Future
We're focused on understanding your unique talents, skill sets and future goals. As you help us secure a better tomorrow, we're here to help you accelerate your career to the next level.
While employees help us secure a sustainable future, we aim to help them secure financial wellness. With 401K and pension plans available, our employees can plan for their retirements and improve their financial future all at once.

Financial Wellness

Building a brighter future is important, but only when we continuously put the wellbeing of our employees first. Accelera offers comprehensive health care benefits to our employees and their family.

Health & Wellness

Everyone loves a good end-of-year bonus. Accelera employees each receive an annual merit and profit share based on individual and company performance.

Paid Incentives

Every person deserves the opportunity to change the world, and we embrace diversity, equity, inclusion and accessibility by operating across cultures, functions, language barriers and time zones to solve the technical and logistical challenges created by the complexity of our growing, global business.

DEI & A

Our employees work hard, and they deserve to take time for themselves and their families. We provide paid vacation and holidays, parental leave, adoption assistance, flexible work environments and more.

Work-Life Flexibility

In order to always be innovating, we need to always be learning. Accelera supports employees through tuition reimbursement opportunities and full funding for continued education.

Continuing Education
Securing Financial Wellness 
Financial security is a priority, and our base salaries are calculated to set you up for success while providing additional financial benefits that make sense for you. These additional benefits vary between locations and include selections such as: 
401K Retirement Savings Plan

Pensions Plan

 

Medical, Dental and Life Insurance

 

Flexible Spending Account

 

Employee Stock Purchase Plan

 

Profit Sharing

 
COVID-19 Policy
The health and safety of our employees, customers, and communities is our top priority. We also follow the law across all global operations. As a result, COVID vaccination may be a future employment requirement for positions in the United States and Canada. Many US office facilities currently require vaccination for on-site work. Additional vaccination requirements depend on customer requirements and application of federal or state/provincial law. Medical and religious accommodations will be considered in accordance with applicable law.