We're on a mission to transition the world's hardest-working industries to zero-emissions power.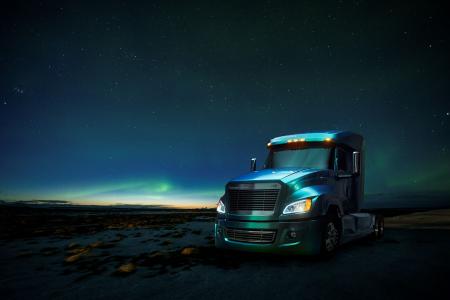 Why Accelera?
Because every decarbonization challenge is unique. And there isn't a one-size-fits-all solution that works for all customers.
We're pursuing the most promising paths forward
Electrolyzers

Fuel Cells

Batteries

ePowertrains
Applications our technologies support
Reliable and responsible power for applications that work long hours and travel long distances.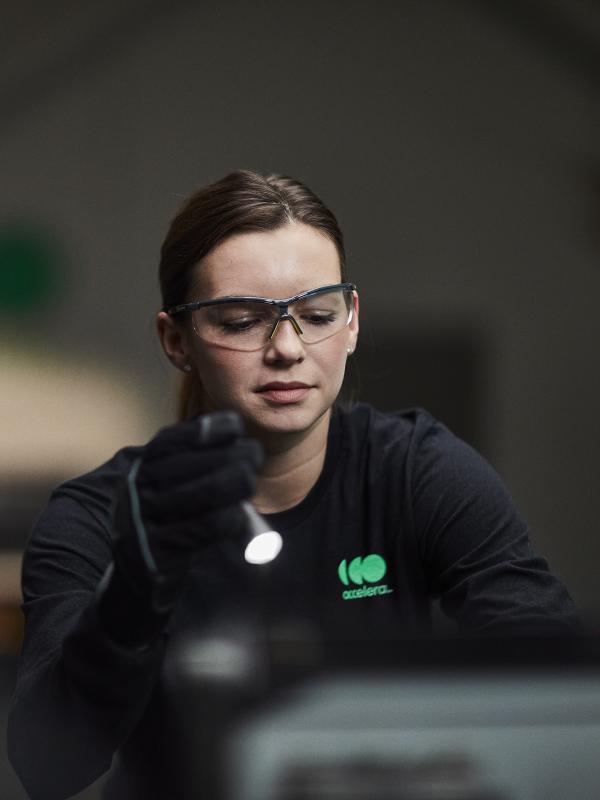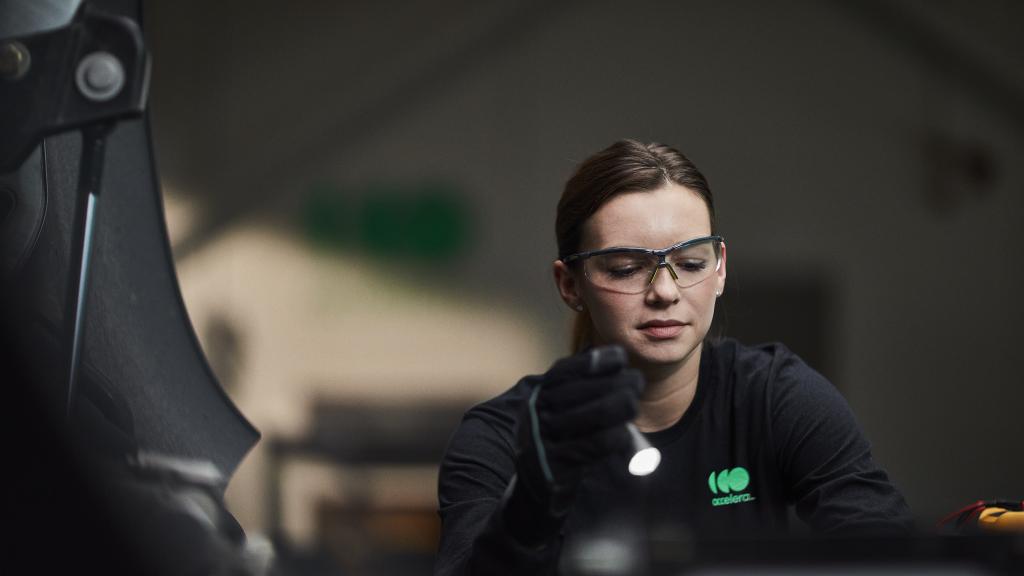 Innovation is in our blood
Accelera's purpose-driven team of engineers, scientists, strategists and manufacturers is laying the foundation for a new green energy economy that will help secure a sustainable future, today.
Don't just take our word for it.
"Thanks to [Accelera by] Cummins' reputation in the market and their strong experience in hydrogen, this makes them a suitable partner for our project. We are happy to partner up with them and share the same drive of moving towards zero carbon emissions."

Loic Voisin

CEO of HysetCo

"We are proud to collaborate with [Accelera by] Cummins, with whom we share the same values of innovation and sustainability. [Accelera] has a proven track record of delivering leading power solutions for the bus industry and as a global powertrain leader. We're pleased to offer our customers a safe, efficient and reliable solution to transition from diesel-powered buses."

Nicolas Letendre

President of Letenda

"We are pleased to expand our partnership with [Accelera by] Cummins to include hydrogen-powered fuel cell electric vehicles in our future portfolio. We remain focused on serving our customers by providing them with a choice of propulsion-technologies, ultimately resulting in solutions that best suit their business needs."

Rakesh Aneja

Vice President and Chief of eMobility at DTNA

"As part of the path to carbon neutrality, it is significant for us to start this joint BEV prototype project in North America. Through our partnership [with Accelera by] Cummins, we commit to continuing to explore further opportunities in the next generation power source including electric powertrain technologies in addition to the existing powertrain collaboration."

Koichi Seto

Director of the Board and Senior Executive Officer, Isuzu

"As an operator, I also feel very safe driving a vehicle [equipped with an Accelera electric powertrain] that "doesn't pollute" and handles adverse weather with ice and snow packed roads so securely."

Bethany Aurin

West Grand School transportation Director